When professionals, executives, business owners and other financially successful people divorce, the potential for conflict over community property and separate assets is significant. Your attorney's financial knowledge and access to specialized experts in various financial fields can be critical for protection of your interests.
Going through a high net worth divorce in Orange County? Contact us online or call us at (949) 565-4158 today.
Protecting Your Rights to Community and Separate Property
Our respected firm maintains an exclusive focus on family law, which has made us a proven resource for high-income individuals and their spouses. Our Newport Beach high net worth divorce lawyers are adept at gaining a comprehensive grasp of your financial situation and understanding your goals in order to develop a winning strategy for negotiation, mediation or trial.
Successful Experience Handling High Asset Divorce in Orange County
Our complex high net worth divorce attorney has represented many doctors, lawyers, other licensed professionals, entrepreneurs and business executives, as well as the spouses of these successful high-earning people.
You can depend on our Orange County high net worth divorce attorneys for skilled counsel and execution of all steps necessary in your high-asset case, such as:
Familiarity with pertinent legal precedent.
Completing thorough valuation and analysis of all assets and property, including business interests, real estate, pensions and retirement plans, and other investments, such as offshore holdings.
Attending to historical considerations and acquiring relevant documents to distinguish community (marital) property from separate property, interpret and challenge prenuptial agreements and deal with other complexities of your case.
Managing your own financial disclosure requirements intelligently and lawfully, while ensuring your divorcing spouse also provides full disclosure.
Exposing hidden assets, often with the help of quality forensic accounting resources.
Advocating aggressively for establishment of fair and reasonable spousal support.
Ensuring you are aware of potentially critical tax implications of various property settlement strategies and outcomes and disclosure of potential tax implications..
A Total Effort to Protect Your Financial Future
Not all divorce lawyers have the experience and knowledge necessary to protect your rightful interests in a professional practice or corporation; your stock portfolio, including options; and other complex, high-value assets.
Experienced Lawyers Fluent in California Marital Property Law
Unlike most states, California's marital property laws are based on the legal theory of "community property." In general, this means that everything a married couple owns must be split 50/50 if they divorce. It doesn't matter how long they were married or how much money each spouse made.
The state of California regards all of the following as marital property:
Any income received by either spouse during the marriage.
All property acquired during the marriage.
All debts incurred during the marriage.
Only property that was owned prior to the marriage or received as a gift or inheritance during the marriage, and separately maintained, is considered individual property. Everything else is community property.
Get Help From a Burch Shepard Family Law Group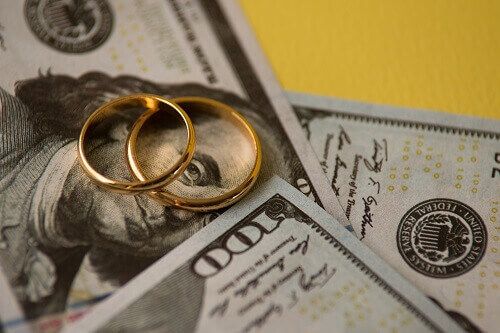 At Burch Shepard Family Law Group, we have more than 100 years of combined experience. We are certified family law specialists who understand the unique challenges faced by executives, business owners, and other financially successful people who are going through a divorce.Over the years, we have helped doctors, lawyers, and entrepreneurs protect their assets in court. We have also represented the spouses of successful high-asset individuals. Whatever your situation, we are dedicated to working toward the results you want.
By maintaining an exclusive focus on family law, we have familiarized themselves with all aspects of California marital property law. If you own a business, stock portfolio, or other complex, high-value asset, Burch Shepard Family Law Group, can help you navigate the financial challenges of high asset divorce in Orange County.
Related Reading
At the Burch Shepard Family Law Group, doing exactly that is a longstanding strength of our practice. Please contact us at (949) 565-4158 for an initial consultation today. We handle cases in Newport Beach, Aliso Viejo, Newport Beach, Santa Ana, Huntington Beach and Anaheim, and throughout Orange County, California.