Newport Beach Domestic Violence Lawyers
Providing Assistance With Restraining Orders in Orange County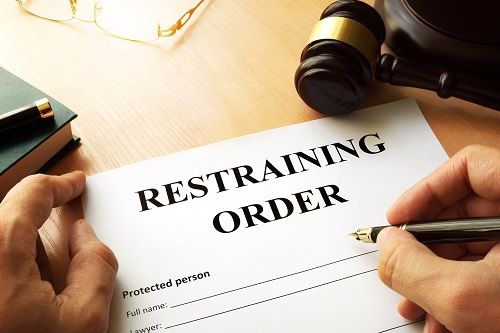 No one should have to live under the threat of violence or domestic abuse, especially in one's own home. The law offers protection to persons who have suffered abuse at the hands of a family member, household member, or person with whom one has or has had a relationship.
The Orange County lawyers at the Burch Shepard Family Law Group can obtain an emergency protective order in cases involving domestic violence or threats of domestic violence. We can then seek to obtain a permanent protective order, and if further violence or threats occur, can seek to enforce the order.
Our firm also defends clients against Burch Shepard Family Law Group accusations of domestic violence.
Whether you are a victim of domestic violence or being wrongly accused of it, it is extremely important to obtain legal representation as soon as possible. Contact our Newport Beach domestic violence attorneys for help today.
How Do I Get a Restraining Order in Orange County CA?
In order to request a restraining order, you, or your Orange County restraining order attorney, will need to fill out the following forms available on the California courts website:
Confidential CLETS Information (Form CLETS-001)
Request for Domestic Violence Restraining Order (Form DV-100);
Notice of Court Hearing (Form DV-109PDF); and
Temporary Restraining Order (CLETS — TRO) (Form DV-110).
If you need more room to describe why you need the restraining order, you possibly may need to fill out:
Description of Abuse (Form DV-101); or
Additional Page (Form MC-020).
If you have children with the person you'd like to file a restraining order against, you may also need to complete forms related to child custody and support.
If you are requesting spousal support or alimony from them, you will need to fill out an additional document.
Once these forms are complete, you will need to file them with the court, serve them to the opposing party, and prepare for your court hearing.
There are three types of domestic violence protective orders:
Emergency Protective Order — obtained on no notice to the other party. Goes into effect immediately.
Temporary Restraining Order (TRO) — lasts for a period of 15 days or until the hearing for the Permanent Restraining Order, whichever is later.
Permanent Restraining Order — issued after a court hearing in which the alleged abuser has an opportunity to respond. When issued, the permanent restraining order can last up to 5 years and can be renewed for additional periods.
Our attorneys in Orange County can act quickly to obtain an order of protection for you and other family members and petition the court to make the order permanent, when necessary.
What Qualifies For a Restraining Order in California?
You may qualify for a restraining order in Orange County if:
Someone has abused you or threatened to abuse you AND
You have one of the following relationships with them: married, divorced, separated, domestic partnership, have a child together, dating or used to date, live together or used to live together OR
You are related within the second degree of affinity or consanguinity (i.e., mother or mother-in-law, child, step-child or legally adopted child, etc.).
If you don't have the required relationship necessary to file a restraining order, you may file a different type of order, such as a civil harassment order.
How Long Does It Take To Get a Restraining Order in California?
The judge will decide within one business day (or sooner) whether he or she will grant a temporary restraining order. The TRO lasts until the court hearing, during which the judge will decide whether a permanent restraining order is necessary.
Representation for False Accusations of Domestic Violence in Orange County
In other situations, particularly those involving divorce or child custody disputes, one party may make accusations of violence against the other party in an attempt to gain an advantage.
When a protective order is placed against you, it can dramatically affect your child custody or visitation rights, your right to own a firearm, and in some cases, your job. Persons accused of domestic violence should, if at all possible, avoid the imposition of a protective order.
In cases involving domestic violence allegations or spousal abuse, the Court has some discretion. A well-argued case supported by facts can result in a favorable outcome for a person falsely accused of domestic violence.
Burch Shepard Family Law Group in Orange County understands how to prepare a convincing case and can represent you in order to protect your rights, your record, and your reputation.
For a consultation with a domestic violence lawyer at the Burch Shepard Family Law Group, call (949) 565-4158 or contact us online. We serve clients throughout Orange County.