Legal Separation
Helping Clients File Separation Agreements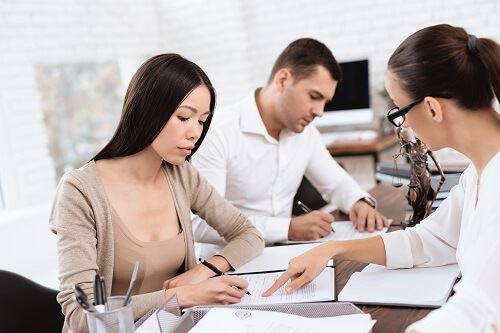 As an alternative to divorce, the Burch Shepard Family Law Group, in Newport Beach, California, represents individuals in legal separation proceedings.
Legal separation provides an option for couples who feel they can no longer live together, but do not want to get a divorce. Some people find legal separation preferable for religious reasons. Others choose it to maintain some of the benefits of being married, such as remaining on the other party's insurance.
Whatever your reason for filing a separation agreement, our Orange County legal separation attorneys will help you understand this process and your rights and obligations once the separation is final. Contact us online or call us at (949) 565-4158 today.
The Legal Separation Process
Generally, the legal separation process is similar to that of a divorce. Decisions are made regarding child custody and visitation, child support and spousal support, and other matters. The decisions are finalized by the court, and the couple lives as if they are no longer married. The difference, however, is that the couple is still legally married by name. While this gives individuals some benefits, such as remaining on the other spouse's insurance, an individual would need to be officially divorced in order to remarry.
Legal Separation Residency Requirement
California statute requires that a couple live in the state for at least six months before filing for a divorce. Legal separation allows couples to separate earlier and retain temporary orders that can be amended or finalized when filing the petition for dissolution later on.
As experienced family law lawyers, our Orange County family lawyers can explain legal separation more in detail and help determine whether it is the best option for you.
For a consultation with a legal separation attorney at the Burch Shepard Family Law Group, call (949) 565-4158 or contact us online. We serve clients throughout Orange County, California, and beyond, including the cities of Santa Ana, Dana Point, Mission Viejo and Newport Beach, among others.