Newport Beach Child Support Lawyer
Orange County Child Support Attorney - Representing Clients In Child Support Matters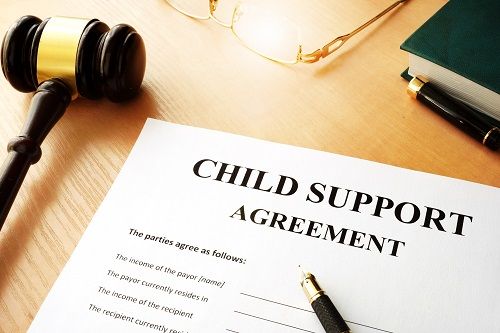 Child support is an important issue to resolve during the divorce or separation process. The Burch Shepard Family Law Group, in Newport Beach, California, can advise and represent you in child support matters. Our Newport Beach family law attorneys strive to obtain the best possible child support order for our clients, whether this is making sure the receiving parent is given the rightful support or avoiding unreasonable financial burden on the paying parent.
Our child support attorney in Orange County is ready to help you pursue a child support agreement that works for you. Contact us online or call us at (949) 565-4158 today.
How Is Child Support Calculated in California?
A formula in the California statutes determines the level of child support.
The child support level depends on:
The incomes of the parties
The amount of time the child spends with each parent
The amount of various expenses, such as mortgage interest and health care insurance.
Although child support is calculated using a formula set forth by a uniform computer program, the actual numbers entered into that program can influence the results. It is important to work with an attorney experienced in handling income figures and other child support calculations in order to have the best chance of reaching a favorable outcome.
How fair is child support? Is it possible to take an entire paycheck for child support?
The purpose of child support is to hold both parents responsible for the care of their children, although it can often feel unfair. The custodial parent takes care of the children while the non-custodial parent pays for their needs.
In Orange County, what will be your child support obligation? Does child support take a large chunk of your paycheck? Your paycheck won't be taken from you in full for child support, but a percentage of your income will be deducted based on the number of children you support and the amount of parenting time you spend with them.
Modifying and Enforcing Child Support
Long after a divorce or separation agreement is finalized, modifications in child support orders may be required. A parent may lose a job, or a child may suffer health concerns, among other things that require a modification of the original financial support. Our child support lawyer in Orange County can help obtain the modification and work out a new agreement that better fits the current situation.
Our firm also assists with child support enforcement. Our Orange County family lawyers act quickly to file a judgment against the payor, with the hope that just the threat of legal punishment will get him or her to pay arrearages and current support payments.
Contact An Orange County Child Support Lawyer
Our firm serves clients throughout Orange County, including the cities of Newport Beach, San Clemente, Huntington Beach, and Anaheim. Do you have questions about the child support guidelines?
For a consultation with a Newport Beach child support attorney at the Burch Shepard Family Law Group, call (949) 565-4158 or contact us online.
Related Reading