Newport beach Prenuptial & Post-Marital Agreement Attorneys
Drafting Marital Agreements in Orange County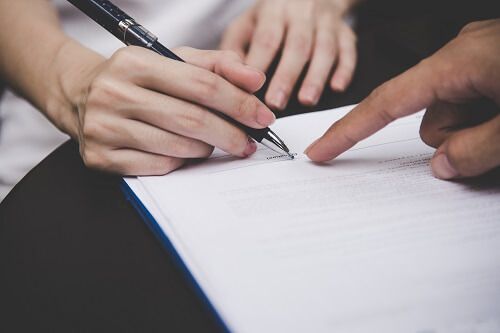 Most people used to think that a prenuptial agreement was only for the rich. In recent years, many couples from all financial backgrounds have come to understand the value that such an agreement provides to a marriage.
A prenuptial agreement can be written to accomplish one or more different purposes. It can provide a form of asset protection for both parties by identifying separate property before the marriage. It can serve as a form of estate planning which can ensure that the adult children of a spouse receive their parent's assets. A prenuptial agreement can remove potential areas of conflict and in so doing, place the marriage on a sound emotional foundation.
Burch Shepard Family Law Group has significant experience in premarital and post-marital agreements in Orange County. If you are contemplating marriage or if you have already married and want to reach an agreement regarding the possible division of assets, we can inform you of the legal issues such agreements encompass. Contact us to arrange an appointment.
Burch Shepard Family Law Group in Orange County advises and represents clients in matters involving:
Prenuptial agreements
Postnuptial agreements
Asset protection planning
Marvin agreements
And related matters
A Prenuptial Agreement Must Be Drafted Correctly
The law as it affects prenuptial and postnuptial agreements has developed quickly and continues to evolve as new cases are adjudicated. If a prenup is not drafted correctly, it may not stand up in court. To be legal and enforceable, a prenuptial agreement must conform to the law. For your protection, you should obtain the advice of an experienced family law attorney.
The Newport Beach family law attorneys at the Burch Shepard Family Law Group understand the law as it relates to such agreements. We can help you achieve an agreement that protects your interests and guards against unforeseen circumstances. We serve clients throughout Orange County.
For a consultation with an Orange County family lawyer at the Burch Shepard Family Law Group, contact us online or call (949) 565-4158.