Newport Beach Child Custody Attorneys
Resolving Questions About Child Custody And Visitation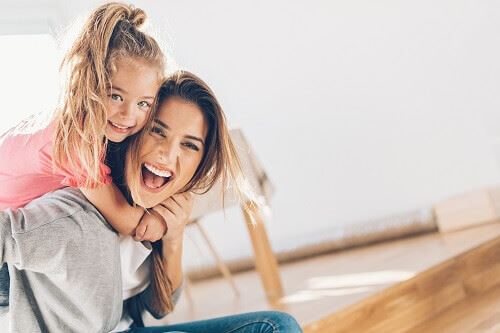 Child custody and visitation issues can be a source of acrimony and contention during and after a divorce proceeding. At the Burch Shepard Family Law Group, our attorneys provide advice and representation in these difficult matters.
In many cases, we can arrive at fair and workable custody and visitation agreements through negotiation with the lawyer for the other spouse, or the mandatory mediation process. Other more contentious cases may require extensive investigations by the court, psychological evaluations and a trial.
A Broad Range Of Experience
Our firm has successfully represented clients across the whole spectrum of child custody and visitation issues. Whatever your matter, we can provide sound advice which protects your rights and the interests of your child.
We advise and represent clients in matters involving:
While the court will always decide in favor of "the best interests of the child," it generally favors joint legal custody. This means that both parents share responsibility for major decisions regarding the child's education, health care and religious upbringing. In cases involving domestic violence or parental neglect, the judge may award sole legal custody to one parent.
How to Determine a Child's Best Interest for Custody Decisions?
In California, judges award child custody in the best interests of the children. This is not a meaningless phrase, but a standard under which all family law professionals must operate. From court evaluators to private attorneys to the judges themselves, child custody decisions are meant to put children's needs first. Even though some parents wish they never had to see their former spouses again, if it is in their children's best interests to split their custody, they must do so.
When domestic violence is involved, however, it is more than just uncomfortable or emotional for women to interact with their abusive former spouses, it can also be detrimental to the children. If a husband had previously physically, verbally or emotionally abused his ex-wife, what is to say that he might not do the same to the children? Moreover, by forcing the parents to interact, there is always the risk that the ex-husband will continue to abuse his wife, potentially causing emotional trauma for the children.
Domestic abuse is a critical issue in California and one that, tragically, is not taken as seriously as it should be. Many individuals in the family law profession are reticent to believe women who say they are victims of domestic violence, yet if they don't, they may be creating a dangerous child custody arrangement for both mothers and children.
Professional Help For All Custody-Related Matters
Whether the matter involves joint custody, sole custody or a change in custody status, a child custody matter can entail intense emotions. At the Burch Shepard Family Law Group, we try to help our clients understand their child custody matter from a legal point of view, free from the clouds of emotion. This enables both the client and the child to adjust to the new reality of their lives in a more positive way.
Whatever your matter of concern, our Newport Beach family lawyers can provide representation that protects your rights and interests and those of your children.
Contact Our Orange County Family Law Attorneys Today
For a consultation with the Burch Shepard Family Law Group, call (949) 565-4158 or contact us online. We serve clients throughout Orange County and beyond, including the cities of Newport Beach, Costa Mesa, Mission Viejo, Anaheim, Santa Ana, Huntington Beach and Newport Beach.